Discover more from Rediscovered Realms
Rediscovered Realms newsletter reconnects you with old-school heroic fantasy worlds of epic role-playing games, unearthed magazines, forgotten gamebooks and enchanting art.
Today, Rediscovered Realms has the honor of speaking with Oscar Carlquist and Gustav Sundin, two heavy metal-loving, old school RPG fanatics who have reinvented and broke the mold for fantasy gamebooks by creating "Lone Wolf: The Fortress of Death" solo audio gamebook. 
Their company, Varghand Publishing AB, has crafted a new way of enjoying solo adventures, using your smartphone to not only experience immersive 360 audio, but also play like the classic paperback RPGs of old.
Dangerous dungeons and mysterious temples await, with professional voice overs, top of the line sound effects, an incredible cinematic musical score, and cool as heck old school style fantasy illustrations.
---
JQ: Such a pleasure to be talking with you guys. First off, let me congratulate you and your team for kicking a$$ on your 1st Kickstarter! The last I checked you've blown past $30k with 14 days to go. I know you guys have been working on this for quite some time, but what about this "instant" success has surprised you the most?
Oscar: Well I was more relieved than anything, we have been working so hard and poured our souls into this and it felt so good that it could finally be seen and heard and that others were excited about the game as well.
Gustav: I agree with Oscar, we didn't know at all what to expect but it's a huge relief that it worked out so well. Now we are strengthened in our confidence that there is a market for a product like this, so that we can keep on investing our time and money in making audio adventures. It's a dream come true really!
Thanks for reading Rediscovered Realms! Subscribe & Consider Pledging to receive amazing weekly posts and Keep the Adventure Going Strong!
JQ: Right on! When I discovered your project last week, I was so excited. I would have been interested in what you're doing anyway, because honestly, just seeing the words "Lone Wolf" in your marketing materials was all I needed! 
Lone Wolf "Flight from the Dark" was one of my very first gamebook purchases as a kid from the Scholastic Book Mobile, which was a bus full of books that would roll into our elementary school every year.
It is where I discovered TSR's Endless Quest books, Fighting Fantasy gamebooks, and Lone Wolf. I still have and cherish my original copy.
It's been one of the newsletters I've been wanting to write about on Rediscovered Realms but felt too special to rush (plus I keep playing it to try and survive to the end first!)
I've heard you guys each talk about your love of the Lone Wolf books, but what is it about them that inspired your younger selves and drives your passion through today?
Oscar: I was born in the seventies and the eighties which was a great time for roleplaying games in Sweden as the first Swedish RPG company had a distribution deal with the toy stores so they were everywhere.
The Lone Wolf books or "Ensamma Vargen" as they are called in Swedish were like a gateway into roleplaying games because even if I owned a copy of the first Swedish RPG (Drakar & Demoner) me and my friends really couldn't figure out how to play, so when the gamebooks hit the market I got a better idea of how this worked and started GM'ing.
But I must say and that is one of the reasons why this project has come to life that I did get my strongest RPG experiences playing solo. Maybe it's the individualist in me but I just prefer it, it gives me a stronger experience. Lone Wolf is also just so magnificently and smartly created, the "campaign" element was always very big for me and the fact that the Kai are more or less Fantasy Jedis. 
Gustav: The Lone Wolf books were out of print when I grew up so sadly I didn't lay my hands on them back then. But about 10 years ago, a Swedish company called Åskfågeln finally reissued the Swedish version so I was able to get hold of the books and catch up!
Watch The Fortress of Death promo here:

JQ: Thanks for sharing that, guys. What other fantasy influences lit your fire when you were kids and young adults?
Gustav: I started off with Harry Potter like most other kids my age. I was about the same age as H.P. himself when the first bunch of books came out so I kinda grew up on Hogwarts. Whenever a new book came out I pretended to be sick and read the whole thing in one go.
At some point my grandfather gifted me his old copy of The Hobbit which I worshiped, although it took many years until I was able to get through the major trilogy.
From there I moved on to Terry Pratchett and then to Robert Jordan and David Eddings and the like. 
Another author that I read at a very early age was Ursula K. Le Guin and her Earthsea books. I just recently re-read some of them and must say they are great examples of literature that has something to bring to readers of any age.
Sometime in my mid or late teens I got pretty bored with fantasy and moved on to Lovecraft and his disciples and also got heavily into science fiction, where I'm still stuck deep! 
Oscar: I was and still am an enormous Star Wars fan and I do see Star Wars more as "space" Fantasy than Sci-Fi. Seeing A New Hope just changed my life forever and then I read Lord of The Rings and it changed again.
In my early teens Conan was definitely my thing, again a loner, but a relentless warrior that resonated very well with my Heavy Metal obsession.
I would say that discovering these fantastic works of art had such a profound effect on me that I even to this day most of the time think like my life is an epic tale and that I have the power to change more or less anything in the fashion of a great hero, this just makes life more enjoyable. Without these worlds to escape to I don't know if I would have survived the dull Swedish suburban existence that my childhood was. 
JQ: Nice. You both obviously have been indoctrinated with some epic fantasy. Gustav, I heard Oscar mention you have an "extensive" Sci-Fi and Fantasy library. Do tell!
Oscar: The cellar of Gustav's house is without doubt a dungeon of tomes and grimoires. 
Gustav: I sure do, at least 500 books and most of it sci-fi, horror, fantasy and RPG/Warhammer lore books, plus quite some astronomy and cosmology.
I mostly hunt for books that not only have interesting content but also look good on the shelf, real or faux leather bound volumes are the best. Most of them I bought for pennies at flea markets over the years. Less beautiful books (paperbacks) I tend to give away after I've read them unless they have very special meaning to me.
To be honest, I haven't gotten around to reading most of what I have, even if I get through 30 or 35 books each year. Well, a library of unread books is more valuable than a library full of stuff you already read – if I stop buying books now I still have at least a decade's worth of fantastic reading experiences to look forward to. I must mention that Oscar has a great collection himself, including a lot of 80s stuff that I'm jealous of!
JQ: So cool! I also collect more books than I can possibly read, but I always keep them now because I've learned if I sell/give away a book I no longer think I'll ever want to read . . . I'll want to read it sometime down the road, and wind up buying it again! (It's also a cherished ambition of mine to build my own personal library, rolling ladders and all, someday soon.📚)
Oscar, in a recent interview you guys did on the Lone Wolf podcast – which I understand you two were the 1st ever guests! – you mentioned a couple times the effect of solo play on you. Where, in traditional RPGs with groups of players, it can get distracting and not lead to as strong of an experience.
It's interesting you say that, because I know I've felt that way before too. There's something about going through an adventure in a book or game by yourself that feels a bit more special, immersive and gives a strong emotional connection. 
I'm not knocking group play – I have so many amazing memories of playing with friends & family, but do you think there's something wrong with us? Is it part of an introverted nature, personality type, or just too much impatience with waiting for members of our adventuring party to use the bathroom (again)?
Oscar: Haha, it's cool that you have the same experience, I would say that it must have something to do with an introverted personality, but probably also with how you identify with some of our archetypes from mythology and literature that simply choose solitude.
You have Conan, as mentioned before, or Rambo or Clint Eastwood in the dollar western films. The idea of someone who is on a journey alone, a silent seeker keeping to themselves really resonates with me more than the character who has a given place in a group of people, the team player. You can if you are a good roleplayer make this character work in group play too of course. 
Gustav: I like both types of play but overall I think I actually prefer group play, with the right players of course. But all the logistics that go with that when your party consists of super busy people makes it a real challenge to keep the game up for more than just a single session.
That's why I think solo play is a really great complement to group play, because it's so much more convenient. You can start and stop at your own leisure and without any advance planning. With Sound Realms it's even more accessible, since you just need your phone and a pair of headphones and can play it wherever you want.
Make sure to check out the really cool "Journeys Through Magnamund Podcast" about the world of Joe Dever's Lone Wolf:
JQ: Great points. Gustav, in that same podcast, you mentioned your goal is to have readers/players use their imagination - to get them thinking. You said, "We want to bring the story to people and bring people into the story." You want your products to be a doorway into people's imaginations, to get them to slow down a bit and reflect. First off, that totally resonates with me, but why is this important to you?
Gustav: Oh boy, it makes me so frustrated when I sit on a bus or tram and see all these people with perfectly all right brains spend all their mental energy on scrolling through social media or playing brain-dead games on their phones. That shit probably burns out brain cells faster than hard drugs!
Some extremely smart engineers have invented fantastic technology that would be considered magic not long ago and made it available almost for free, and that's what we use it for?!
"We want to bring the story to people and bring people into the story." - Gustav Sundin
If people are so addicted that they can't go on public transport without pulling out their phone, I want to at least provide them with an option that is fulfilling rather than empty. Something that expands the mind rather than shuts it down. Something that fuels imagination rather than killing it.
Secondly, we want Sound Realms to be a gateway into both literary experiences in the fantastical realm as well as into the gaming hobby. An app probably has a lower threshold to get started with, as compared with joining a DnD group or start reading LotR, but hopefully playing Sound Realms will give even casual players a thirst for more!
JQ: Another comment you guys made is that "story" is one of the most important things. Another sentiment I wholeheartedly agree with. There is just something hardwired into us humans that draws us to a good story, like moths to a flame. What are some of your favorite stories in print and in film?
Oscar: As I mentioned before, Star Wars, from A New Hope to Return of the Jedi. Conan, everything Elric. I also have a big collection of Heavy Metal comic books that I just love. Then of course the master of them all and so extremely unoriginal but it is just how it is, Lovecraft's Cthulhu Mythos. Honorable mentions: HC Andersen, Robin Hood, The Casca pulp series, The Excalibur movie, The movie Flesh and Blood, the Alien Series I can go on and on...   
Gustav: Hyperion by Dan Simmons, Lord of the Rings, the first Dune book, everything by Philip K. Dick and H.P. Lovecraft, a lot of stuff by Stanislaw Lem, the Strugatsky brothers, and Ursula K. Le Guin. I don't watch many movies to be honest but I like stuff that refuses to leave your mind even after the movie ends, films that you can watch many times without ever figuring out the whole picture – directors David Lynch and Andrei Tarkovsky come to mind.
JQ: All excellent choices. Some of the works you mentioned I haven't heard of, so will put on the list for my library! I'm sure all of those works helped you pave the way to "The Fortress of Death". The pandemic appears to have given an excuse/impetus to make this long-held dream a reality. Tell us the story of how you guys came up with this audio gamebook idea and how you made it happen.
Oscar: This is actually an idea I have had for a very long time; I started envisioning this concept back in the mid-nineties when this was pure science fiction. I was playing a lot of Gamebooks at the time since I had started working nights and had a hard time getting my RPG crew together and during the day I took walks in the forest to get some sun (a scarcity in Sweden during fall and winter).
I would walk in the forest listening to film scores and other music, often classical, to wind down. As I was walking, I would often think about the gamebooks I was playing and so I got the idea of an audio gamebook with music and sound effects. I quickly discarded the idea though since it would mean many CDs and skipping between them, plus the whole ruleset and dice rolls still would have to be managed analog as well.
Then came the MP3 CD and the idea flared up again. Tamagotchis were popular then so I started sketching up a small device that you could have in your pocket for health points and dice rolls etc. but it was too complicated and involved enormous investments.
Then fast forward to 2016, the idea was still living in my head and me and Gustav had met since I produced and recorded his metal band in my studio. I mentioned the whole idea to Gustav since I knew he was a master programmer and he thought it was a great idea.
Then life intervened and my first son was born. Both me and Gustav were very involved in music at the time and time was scarce. Then the pandemic struck and realizing that I could not tour with my band, I needed to think fast to make ends meet.
I applied for a sound engineer education and got accepted. As part of the education, we needed to do a project that involved sound in some form and my old idea instantly sparked to life. I called Gustav and we decided that the time was right to do it and some months later we had our first crude demo for our first game, Mace & Magic. 
Gustav: Since I was a kid, various adults have tried to coach me to find a niche of work where I could combine multiple of my interests. For a long time I didn't believe such a thing was possible, so when Oscar presented me with his idea I was immediately hooked.
I think I programmed my first text based solo adventure when I was 14 or 15, but without a vocal and creative superman like Oscar it would be impossible for me to take anything from the ugly hobby project level into something actually immersive and professional.
JQ: What a perfect blending of talents – Oscar with your mastery of narration & sound engineering and Gustav with your mastery of programming technomancy. You also recruited a mighty adventuring party rock band, with: 
What an A-Team! Did you have to pay them a ton of money or pay them instead with tales of glory and future I.O.U.'s?
Gustav: No one is getting very rich from doing this as there are quite a lot of expenses along the way, but it's always great to work with passionate and like-minded people that care about other aspects of life than just the monetary bit. A dream team for sure!
Oscar: Haha, we are so fortunate to have such a great team and we all share the same vision, we all just want to deliver a great story and a great experience.
We have all been moved by stories and RPGs in the past to an extent where it changed us, and this is our bond.
It's so cool to be able to work in such a synergy, you read what August has written and then you hear how Richard will tell the same tale through the music and then you see Samuel's depictions of it and then you hear Guy embody the characters and it all stems from wanting to tell a story, to move the listener in the same way as stories have moved us.  
JQ: Love it. Speaking of the music, on your Kickstarter page you guys said, "When it comes down to the sound of the material recorded and used for The Fortress of Death we are mostly influenced by the great adventure movies of the 70s and 80s like Conan The Barbarian, Conan The Destroyer, Red Sonya and Willow to name a few."
First off, you're speaking my language with all of those movies – and especially the music from them!
I listened to the samples of The Fortress of Death soundtrack by Richard, and I have to say – EPIC! Definitely some Poledouris Conan vibe there! I think I'll be listening to it as "my getting ready for work music" every morning.
Gustav: Actually, I've been listening to the tracks Richard has produced so far quite a lot while I've been programming the game. I just wish there was more of the soundtrack finished already, but it won't be long now!
Oscar: Richard is a master! We are so fortunate to be able to discuss with him what we want and then he will deliver it on a higher level than expected. We are absolutely looking for that early eighties feel in the music and EPIC is the name of the game. 
Hear some of Richard Lagergren's epic soundtrack here
JQ: Also on your Kickstarter page I noticed your project is being promoted by Jellop, a company that focuses on running ad campaigns on Facebook and Google promoting Kickstarter projects. Do you think it would have been possible for you to hit $30k without help from a 3rd party?
Gustav: According to the data we have, the paid ads have actually only contributed less than 10% of the total sales so far. The guys at Jellop did however give us very valuable feedback on how to present the project and the different reward levels though, so indirectly that might have influenced some people to support us with some of their hard-earned money.
JQ: Very interesting - thanks for sharing. What are the top 1 or 2 biggest learning curves, challenges or lessons learned so far?
Gustav: Kickstarting is A LOT of work! We were quite naive at the onset, but I'm glad that we were because otherwise we probably wouldn't have dared to go for it.
Oscar: Yeah, none of this success came for free, we were relentless in first building the pre-launch to a respectable size and then continuing into the campaign. But I suppose the learning would be to dare to do it even though you are in the dark at some points regarding so many things. We now know that we can trust our instincts and go for it. 
". . . dare to do it even though you are in the dark at some points regarding so many things." - Oscar Carlquist
JQ: Ha! I've experienced that fear of the unknown many times as well. I've been forcing myself to learn that after I've done enough due diligence, it's just about taking that leap of faith and then figuring it out as you go along.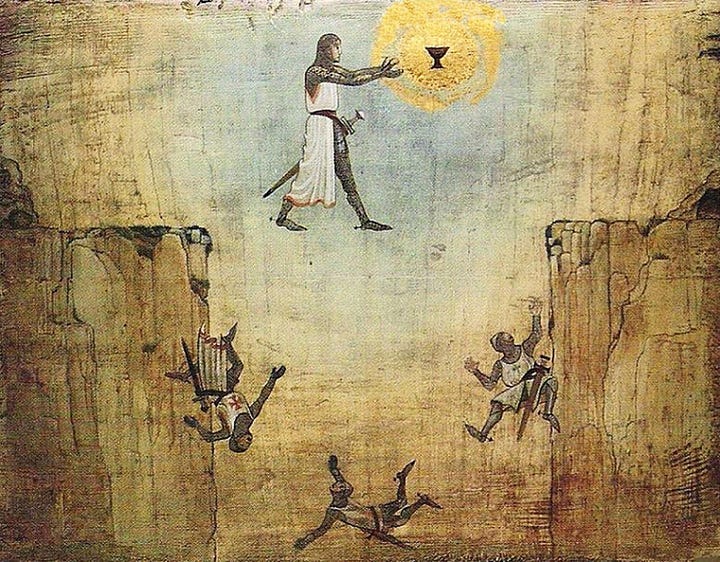 Any false starts or so-called "failures" you're willing to share with us? (btw, I no longer put stock in the negative/shaming aspect of that word. There is a quote I came across several years ago by John Maxwell in his excellent book "Failing Forward" that changed my world. He states, "There is no Failure, only Feedback.")
Oscar: There has been so much work done that resulted in nothing at so many times that I can't even recall. But we have implemented a mindset that we call "the tractor", and that means that as long as we do something, even if it is a little thing, every work day then it's all right.
We used to do too much and then crash for periods of time and have to get up again after failures, but it's so much easier to get back when you know that the tractor is just gonna keep rolling, rolling slowly but it's rolling. I totally agree with the above statement, fear of failure is failure, you will be constrained. Be free but be smart and present.  
JQ: Wow. Again, it's so fascinating to me to see other creators have such similar challenges - and overcome them by staying hungry and with adopting mindset shifts. I love your "Tractor" analogy. I guess if you were doing apocalyptic/horror, you could have it instead be the people-scooper-dumptruck from Soylent Green coming to get you if you don't keep moving!
JQ: Gustav & Oscar – what's one piece of advice you would give to others who want to bring their own fantasy creations into reality?
Gustav: Start small. Aim for the stars by all means, but have a plan for how to get there in lots of tiny steps rather than one giant leap. Don't let great be the enemy of good.
Oscar: Find a place of deep inspiration and return there often and let that be your beacon when it all gets confusing. 
JQ: Fantastic advice. Speaking of "fantastic", I heard you guys will be doing future Sound Realms modules/expansions . . . and you may even dip outside of the Lone Wolf universe and feature other publisher's works.
That is really cool! I've got my own heroic fantasy gamebook trilogy I've been writing – the first is called "The Lost Dungeon". Once you're done with your campaign, let's talk about getting my books some "Sound Realms" treatment! Anway, tell us more about your upcoming plans.
Oscar: At the very beginning we were only working on Mace & Magic, our first game, but we quite soon realized that what we were doing could be more of a concept than just one game and so we decided to build the platform Sound Realms.
Our aim is to make Sound Realms open for any IP that we find fitting. Since we are digital, the app can incorporate advanced RPG rulesets and it does not have to be as simple as a normal gamebook.
Our vision for Sound Realms is that it contains a vast plethora of solo games – Fantasy games, Sci-Fi games, post apocalyptic games, horror games, mystery games and even regular audio books in the same genres.
We want Sound Realms to be the natural platform for anyone who wants fantasy or sci-fi audio content. We have an announcement to make soon regarding another release that is not Lone Wolf but that is confidential for now . . .
Gustav: Yeah, a lot is planned for both the near and distant future! Personally I really look forward to when we start making our first sci-fi game . . .  At some point we also want to open up the platform for contributions from the general public, as long as their creations live up to our quality standards. There's room for an endless number of Realms within the Sound Realms platform!
JQ: So exciting! Oscar & Gustav, two lone wolves with a dream of a better meal teamed up and found it in an old field, staying just ahead of the merciless tractor blades so they could share it with us.
"In touch with the ground
I'm on the hunt I'm after you
A scent and a sound, I'm lost and I'm found
And I'm hungry like the wolf" - Duran Duran
Thank you so much for spending time with us here on Rediscovered Realms. I LOVE your story, energy, passion, fantasy product – and most especially, your journey. Congratulations again on such a successful campaign. I can't wait to see the results and what else you have in store for the world.
Oscar: Thank you for a great interview and thank you for shining a light on Sound Realms!
Gustav: Thanks a lot, see you in space!
Thanks for reading Rediscovered Realms! Subscribe & Consider Pledging to receive amazing weekly posts and Keep the Adventure Going Strong!
---
---
Do you love heroic fantasy gamebooks like me? Consider signing up to be informed when I launch my very 1st one!

(Featuring artwork from Clyde Caldwell & Luke Eidenschink!)
---
---